SPOTLIGHT
Curriculum Planning
We were fortunate to have had training on instructional planning by the CCS Curriculum Team. This training was led by some familiar faces, Ms Lazare, Ms Pearson and Ms Colville. This training was using learning stations in the classroom as means of raising rigor, spiraling and teaching learning objectives. But this strategy starts with careful planning:
having a good grasp of what needs to be taught;
knowing how it needs to be taught;
what outcomes we expect;
what resources are best suited for the learning goals;
and collaborating/communicating throughout to make sure we are doing the best job we can for kids.
Below is an short video capture of Ms Lazare's presentation, speech and slides. As we move forward, we are going to make sure we have a good handle on our instructional planning, what we do on Wednesdays and Thursdays.
Grades
Please remember we are encouraging parents to check their child's grades regularly – either on ParentPortal or the Parentlink App. This level of transparency is great for parents to help us with student achievement. But it also gives parents an undeniable look into our grading practices – how often are grades put in? why are there so few grades? when will make up grades be put in?
Please make sure that you are putting in your grades regularly. Our handbook outlines what our expectations for grading are – 2-3 grade entries a week and a variety of assignments.
Who is doing the work in your room?
I came across this graphic on the internet. It poses a simple, but thought provoking point that we constantly talk about in our planning – who is doing the work in your room? Think of this in several different ways:
Are your kids listening passively in your room for large chunks of time;
Are your kids sitting and waiting and getting occassionally;
Are you kids being compliant [to some degree] as you talk only for you to realize they still don't know it later;
O R
Are you making creating opportunities for them to struggle their way to learning;
Do you build time in your lessons for kids to reflect on what they don't understand and get answers from their classmates;
Remember, 'told does not mean taught'. Careful design and planning along with our honest dialogues collaborative planning is how we make sure students are getting the best lessons possible and that learning is maximized.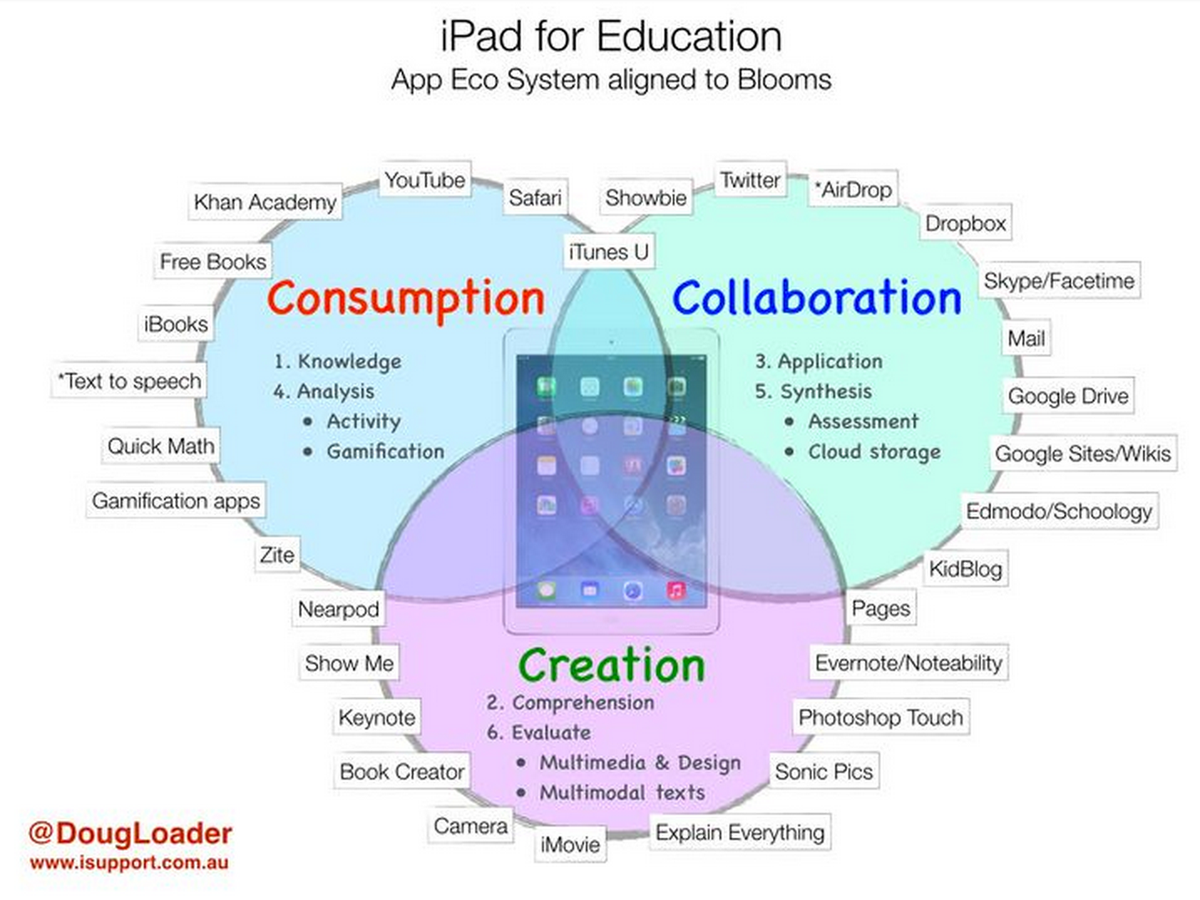 [Here's another thought provoker for you – how would you rate the work you design for your students?]
These are some recognitions from last week! Congrats to these SLMS Broncos for their hard-work and for making a difference here. [Also had to include an unfashionable shot of our normally superfashionable Mr Bellamy]
INSPIRATION
Today's inspiration comes more in the form of a challenge. I came across this interesting post, 21 Things Every 21st Century Teacher Should Do This Year, and immediately thought of my courageous, multi-talented teachers. The things listed in this write up are points that we should be aspiring to eventually try and incorporate into our classroom. These are just things for us to try for personal curiosity – these are truly learning opportunities that will help us dive deeper into our standards and objectives:
We've talked about the value of using Skype in the Classroom, read #20 about incorporating GHO [Google Hangouts] in the classroom;
#17 talks about collecting the products and work of students in the classroom;
#9 and #16 are among some that help build the culture, community and identity of  a classroom.
Look for the one or two things you can try now or after the break. Connect with an inhouse expert and lets propel the learning and teaching forward at SLMS.
# B r o n c o P r i d e
UPCOMING EVENTS
Monday 12.08
Tuesday 12.09
Grade Level Meetings
Basketball @ Pine Forest Middle
Wrestling vs Pine Forest Middle @ Home
Wednesday 12.10
Thursday 12.11
Protected planning
Best Practices Session [ELA, Math, 8th Science] @ Douglas Byrd Middle
Basketball @ Lewis Chapel MS
Wrestling vs Lewis Chapel Middle @ Home
Friday 12.12
SLMS Winter Concert 6:00 pm – 8:00 pm
Saturday 12.13
RESOURCES
Learn Lead Grow: Goodbye Jeopardy, Hello FlipQuiz.Me! #Eddies14
#twitterchat: Why Teachers Like Learning Models
HelloTalk Offers a Handful of Helpful Tools for Learning a Language
Universal skills for all learners
5 tools for making your own maps
HSTRY – Create Multimedia Timelines in an Online Classroom
How You Can Build Democracy in the Classroom
Today's Educator: A Jack of All Trades and Master of One
Tips for engaging students in meaningful conversations
6 great what if questions teachers ask everyday